Learn English
On the maltese Islands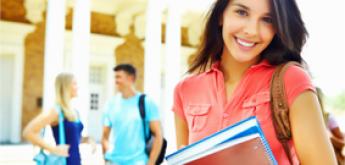 English Learning on the Maltese Islands
One of the most popular destinations in Europe for learning English is undoubtedly Malta. English is one of Malta's two official languages, and has been spoken by the residents of Malta for over 200 years since the British first came to the island.

Annually, Malta sees plenty of tourists from all corners of the globe, yet still the most common are the English, and this too has helped Malta develop English as its second dominant language. Local students learn English at home, from their first years in primary school and continue to do so throughout their lives.

Coupled with a beautiful sub-tropical climate, brilliant Mediterranean sea and modern amenities as well as a wealth of high-grade English language training, all of these factors have cemented Malta's reputation one of the best places to learn English and indulge in the finest island leisure activities at the same time.

Malta operates more than 40 fully-licensed English language schools all over the island. These English language school are open for students of all skills and ages and operate for twelve months of the year. All English language schools are obliged by the Ministry of Education of Malta to maintain the highest standards of teaching and all English teachers possess the necessary diplomas and certificates enabling them to teach English as a foreign language.

English language schools in Malta can be found in all locations, from the harbour areas of St. Julian's and Paceville (attractive destinations for youngsters in particular) to the capital city of Valletta, St Paul's Bay in the north and beautiful central Attard, surrounded by luxurious gardens and palaces.

All English language schools in Malta provide an excellent and varied choice of English language programmes allowing individuals to study at all levels and to utilise this new language in various scenarios from employment and business to sports, professional English, English for teenagers, English for the over 50s, exam preparation, academic courses and more.

All of these English language schools offer a course of general English language (General English), whereas a majority also offer training for the examinations (IELTS, Cambridge, and TOEFL). A few schools offer English for business and business type dialogue. (Business English) and "Academic English" (English for Academic Purposes).

The Federation of English Language Teaching Organisations Malta (FELTOM) – is an independent, professional organization which targets on setting the highest standards for training and the teaching of the English language in the language centres, and for ensuring that these standards are kept. The English language schools that Leisure 1st are affiliated with are all members of "FELTOM", which is an assurance of these schools having the best quality service possible and the best English language instruction available.