Learn English
On the maltese Islands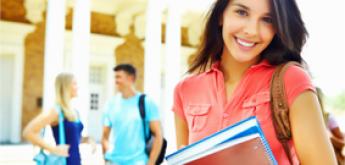 EC Malta
The EC School here in Malta forms part of a network of schools in the entire EU and has been based here for over 20 years attracting students from all over the globe, this is thanks to its indisputable reputation as one of the best independent centres for teaching and learning to English language. EC is a member of the Federation of English Language Teaching Organisations Malta (FELTOM), ALTO and FIYTO. Every year EC accepts thousands of students from over 60 different countries around the world. Depending on the purpose for which the student would like to learn English – for career advancing opportunities or simply just for pleasure, at EC each student can find a course to fit their particular needs thanks to a wide variety of different courses.
These courses include:
Standard – A general course in English – 20 lessons a week

Intensive – 30 lessons a week

Lessons in Mini-Groups

Business Courses

Private Lessons

Courses for the preparation for International Examinations (IELTS, ESOL, BEC, etc) and for the tests (PET, FCE, CAE, CPE)

Long-term Courses – The whole academic year

Courses for Elder People (50+)

English + Scuba Diving

The system of the lessons held at EC is rather flexible – every Monday new students are divided into groups according to their level of English and lessons in different courses begin. Each lesson is 45 minutes long. The whole school makes its best effort to see to the needs of each student and make their stay, while learning at EC the best possible experience. Teachers, and not only teachers, but the principals too, are always willing to listen to the students and any technical learning difficulties they might have. The EC centre in Malta is located in St. Julians. The school incorporates two modern buildings located opposite each other in a quiet street. The buildings include 62 comfortable classrooms each equipped with air-conditioning, out of which 13 are specifically designed for carrying out lessons in very small groups or for private, individual lessons that that ensure that students receive the necessary attention. The usual number of students per class is no more than 12, however during the high season; the number might rise to 15.

EC constantly introduces new methods of teaching the English language, trying to use the most modern technologies, training and techniques in teaching.

The school is equipped with telecommunication systems, wireless internet and a library. During the students' free time, the school encourages the students to take part in the many after-school-activities: trips to sandy beaches, visiting the fitness centre, and the organized sports activities, etc.

Every summer the EC expands its limit by starting to work in collaboration with numerous branches located in different areas in Malta.

Upon the successful termination of the training, students receive a certificate, confirming the student has mastered that particular level of English and completed his/her assigned curriculum.