Learn English
On the maltese Islands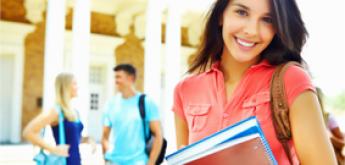 BELS
Who are we?
BELS is a family-run, fully accredited, group of boutique English Language schools, founded in 1997.

Our core values are:


To provide top quality tuition

To deliver student-centred lessons

To offer tailor-made courses

To have an international student mix

To give clients best value for money

BELS Malta is situated in the heart of St. Paul's Bay, in a modern building directly on the central bus route and only a stone's throw away from the seaside. The school comprises of 8 spacious, air-conditioned classrooms, on-site BELS residence, free access to computers, Wi-Fi and coffee/ snack/ drinks vending machine.
General English Course 20

This programme focuses on giving the learner balanced practice in both systems and skills using general topics. The course concentrates on all the four skills: Speaking, Listening, Reading and Writing with special emphasis on conversation. The aim of this type of English language course is to improve the students' understanding of grammar and increase their vocabulary.

Facts

20 lessons per week = 15 hours of tuition
1 lesson: 45 minutes
From Monday to Friday

General English Course 30

The General English 30 course includes ten extra lessons per week in the afternoon. The additional 10 afternoon lessons focus on fluency, dedicating plenty of time to confidence-building speaking practice, error correction and feedback.

Facts
30 lessons = 22.5 hours of weekly tuition
1 lesson: 45 minutes
From Monday to Friday
Minimum duration: 1 week

General English Course

One to one / One to two

At BELS, we offer two types of individual lessons. The General English lessons allow students to concentrate on any of the four skills using general topics whilst the ESP (English for a Specific Purpose) lessons focus on Business English. These lessons concentrate on developing business communication skills and business related topics E.g. meetings, presentations, etc.Facts

Minimum of 20 lessons = 15 hours of weekly tuition
1 lesson: 45 minutes
From Monday to Friday
Minimum entry level: Elementary

Business English ESP Course

(English for a specific purpose) One to one / One to two

The combination of group and individual English lessons is one of the best language learning methods available. The group lessons in the morning improve speaking and listening skills whilst the individual lessons in the afternoon vocabulary and grammar, helping students meet their specific needs and objectives. Most of the lesson topics are chosen by the students which makes the lessons both interesting and stimulating. This course provides a variety of learning experiences through individual, group and self-study lessons.