Learn English
On the maltese Islands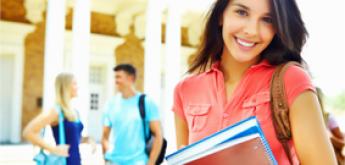 Malta is a country rich in culture, history, leisure and blessed with a spectacular sub-tropical climate throughout the year. Friendly and hospitable locals and the beautiful background of the Mediterranean Sea combine to make Malta an attractive destination with the English language deeply rooted at its heart.

For over 200 years English has been spoken by the Maltese; in fact it is Malta's second official language (after Maltese, the mother tongue) and can be heard in every shop, every street and office. Children grow up learning English and both languages are spoken almost equally.

There are numerous language schools offering foreign students strategically organised courses for studying the English language for a diverse range of needs from business to academics to purely recreational. Together with professional and qualified teachers, modern facilities and teaching methods, equipped classrooms and a relaxed and sociable atmosphere during the lessons, students feel as ease and able to effectively master the English language.

'Perfect English' is Malta's children's and teens' English learning camp and provides a unique opportunity for students to increase their level of English languages skills whilst in Malta, alongside academic courses enjoying an unforgettable and entertaining summer holiday packed full of adventure and culture. From the very beginning of the 'Perfect English' summer camp students are enrolled in fun, educational and exciting events, group games and activities, daily English lessons and tours and excursions, allowing them to get to know the delights of Malta intimately.

Leisure 1st currently offers two English summer camps catering its activities and academic studies to different age groups and learning abilities. One group comprises of the 9 to 17 year olds and the other comprises teens of 18+. These two fourteen day programmes are available at various English language schools in Malta, including Berlitz Language Centre, EC Malta and BELS. Accommodation is also included and students can choose whether to stay in a hotel or with a host family while in Malta. Each English summer camp comprises of 20 English lessons per week as well as a rich programme of entertainment and excursions including tours to the historic Capital city of Valletta, medieval Mdina, the Three Cities and Blue Grotto. Extra activities such as water sports, bicycling, bowling, Sicily and Gozo day trips and evening cruises can also be organised and additional stays are also available.

After a stay at our 'Perfect English' summer camp our students will return home having mastered the English language in both an academic and social setting, whilst having created many memories of Malta along the way.