Our Latest Blogs
from around the Maltese Islands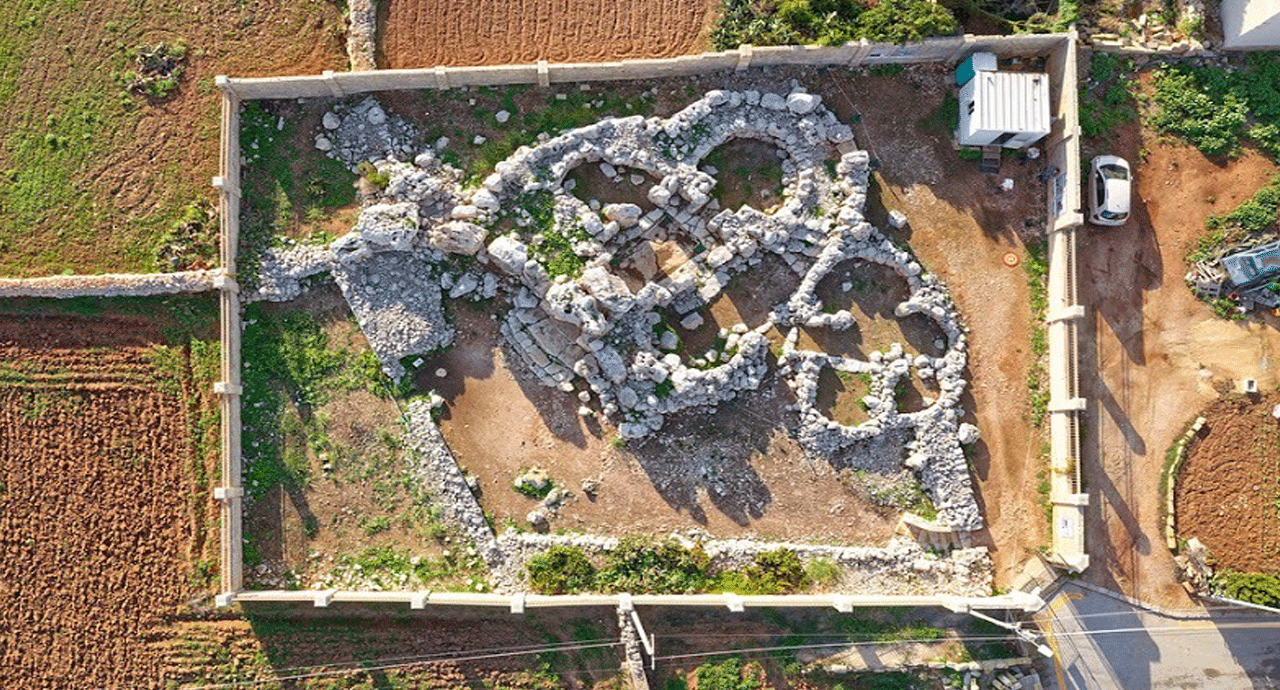 Ta'Hagrat and Skorba Temples
Considered one of the oldest temple structures in Malta and Gozo, the temples of Skorba lie on the outskirts of Mgarr, in an area known as Zebbiegh.
Although there are few remains, the site is still one of the most important ever found. Only a kilometer away are the remains of another important temple - Ta'Hagrat.
Discovered in 1925 by then-museum director Sir Temi Zammit, Skorba was excavated by British archaeologist David Trump in the 1960s.
Two megalithic temple structures were discovered then, one of which dates back to 3600 BC, making it one of the oldest free-standing structures in the world. It is here that a unique stone sculpture was found - a miniature model of a covered temple that looks like something from a prehistoric gift shop. Despite its small size, the importance of the model is extremely important. It proves that everything has been carefully thought out and planned before starting work.
At the same site, archaeologists also found the remains of ancient dwellings that were probably built before the temple period. They could have been houses of temple builders and their families - work on these remains allows us to learn a bit about the everyday customs of our prehistoric ancestors. Skorba was inscribed on the UNESCO World Heritage List in 1992 due to its unique contribution to understanding the customs of prehistoric people.
Another interesting discovery was the globigerina limestone door in the western temple. It ignites curiosity and imagination because the nearest source of globigerine is over a kilometer away, and the transport of huge blocks is quite a phenomenon.
Ta`Hagrat has features very similar to those in the Ta` Skorba complex - it is small but interesting. Some of them were probably built in the same period as Ta` Skorba, which makes the temples older than others in the Maltese archipelago.
Ta'Hagrat was discovered in 1923-1926 by Temi Zammit, and further research, excavation and reconstruction work was carried out in the following years.
During the excavations, many pottery and earthenware items were discovered, which suggests that a prehistoric village older than the temples stood in the same place. These remains are over 5,600 years old.
The complex consists of two adjoining temples made of lower coral limestone blocks. Unlike other popular temples in Malta, one of the Ta` Hagrat temples has only three chambers, while the other, smaller structure is built on a plan of 4 apses.