Our Latest Blogs
from around the Maltese Islands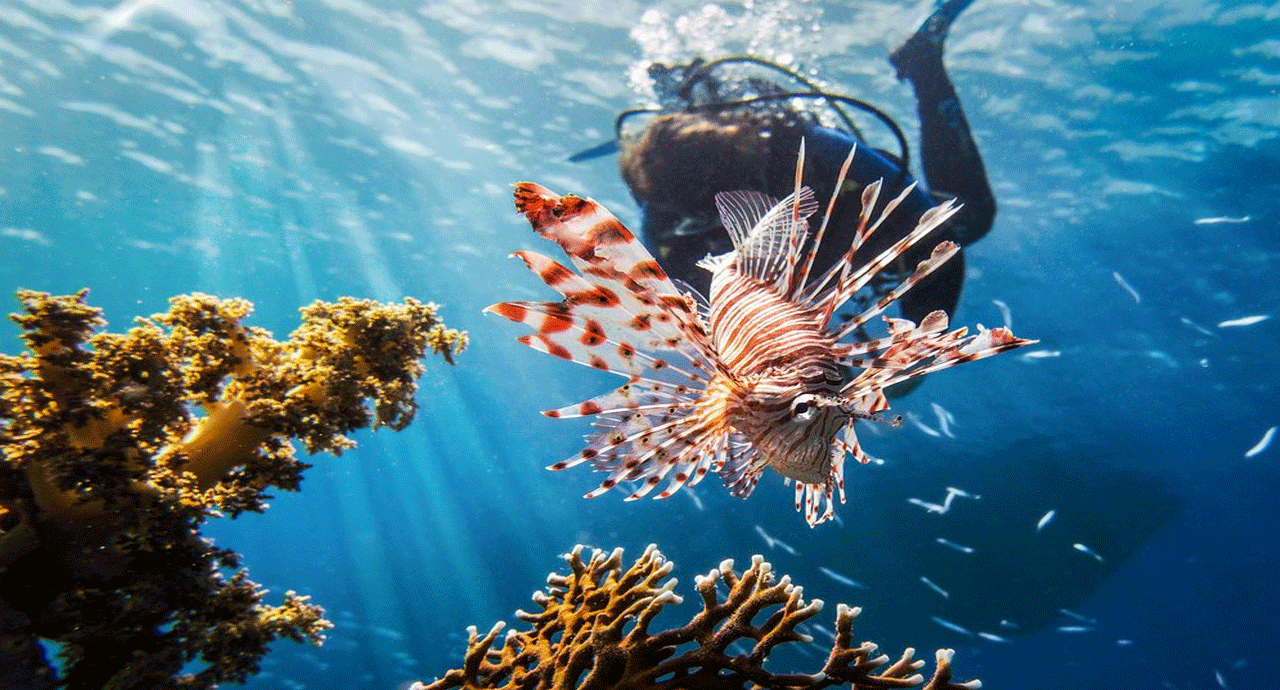 Anchor Bay
A dive site with a magnificent view of Popeye Village, a village built for the 1980 feature film, starring Robin Williams. At present, Popeye Village is a tourist attraction in its own right and provides an unusual scenery for divers arriving to the bay. The dive takes its name from a sunken, large anchor easily reachable for divers at all levels. This place attracts because of the large amount of marine life. Ideal conditions to carry out "check dive". A great place for night diving. An additional attraction that we cannot forget is the small cave system in which it is possible to ascend and view the cathedral's vault. Anchor Bay is one of the quietest places in Malta available to divers at all levels!
Ghar Lapsi
Ghar Lapsi is an atmospheric, small village on the southern coast of Malta. We can plan dives here in several ways, but none of them will exceed 22 meters in depth. But this is not about great depths, because this place is famous for its nice reef and many beautiful caves, available for divers with different levels of training. The main cave, i.e. the one to which access is at the very descent to the water, will especially appeal to those starting their adventure with cave diving. It's quite cramped, which requires us to do some gymnastics at the entrance and exit. An additional attraction is the lobsters often found on the wall of the cavern, so I suggest spending a little more time inside and searching the light of the flashlight in the recesses of the cave. To sum up - very cool, shallow diving with many underwater attractions .
Inland Sea
Entering the sea with a depth of 2 meters, at first it may seem like a weak idea, but after passing about 60 meters, we reach a tunnel 80 meters long, which is very spacious, has many walls of variable shape, and the depths themselves oscillate within 9 - 26 meters.
Cirkewwa Paradise Bay
The left side of the Cirkewwa dive site is Paradise Bay Reef. We can find here shoals of sardines, tuna and groupers. The whole dive will take us about an hour. On the way we will see replicas of ancient amphoras. After swimming through the tunnel under a large rock we turn back home. At smaller depths we find moray eels, octopus and sea bass.
Cirkewwa Arch
A place worth visiting, a very pleasant underwater trip with various attractions such as the statue of the Virgin Mary at 18m, a garden of gnomes, isthmus in the cliffs and of course the crown arch. An additional advantage of this dive is the multitude of marine life occurring here, and special attention should be paid to frequently encountered octopuses just at the first descent into the water. Recommended place for check dive, night diving for people of all levels.
Tugboat Rozi
The tug ship wreck called Rozi is a British boat originally named Rossmore, it was built in 1958 in Bristol.
The 40-meter Rozi was sold to a Maltese company in 1972. Sunk especially for diving tourism. An additional attraction that cannot be forgotten is a huge anchor sunk on the way to the wreck, a favorite meeting place for underwater photographers.
Qawra Point
Diving here begins with an underwater meadow, which later gives way to the slope to a depth of 40m. We find there many sponges with various interesting shapes. At a depth of about 30m we find a large C-shaped cave inhabited by large groupings. On the way back at a depth of 6m we reach a small cave with a window. Squid, octopus and rays are very common in Qawra Point. Very interesting place for night diving.
Wied and Zurrieq
Eastern and western reef. We start diving in a long cove. The bottom here is strewn with many boulders. Leaving it west, we sail along a steep reef, in the recesses of which we admire red corals or many species of fish. Further at a depth of 23m we enter a small, but also high cave. The sandy bottom turns into rocky walls, in which we find two windows. Inside, we can meet a conger or shrimp. If we set sail from the bay to the east, we will also be able to admire interesting rock formations, among which we will always meet many inhabitants of the depths. When diving, it is worth visiting the small caverna in the cove - a very photogenic place full of life.
In 2018, over 127 thousand people went to Malta especially for diving purposes. Another 42 thousand visitors were tempted to dive while relaxing on the island.
Xrobb l-Ghagin
The wreckage of the Bristol Blenheim bomber is located approximately 500 meters from the east coast of Malta. This will be the perfect boat dive for experienced divers with potentially strong currents. The wreckage of the plane lies vertically at a depth of 42 m on a seabed with sand and small reefs. Fun fact for fans of wrecks; bomber wings and radial engines are mostly preserved. The starboard engine still has a bent propeller, but only the port propeller is missing. The plane also lacks a cockpit cover, and the rear fuselage broke off and lies a few meters away, in front of the main plane wreck, upside down and mostly buried in the sand. It is worth mentioning that previously there was also a pilot's seat there, but it was taken away. The Bristol Blenheim Bomber was a twin-engine light bomber used by the RAF during World War II. The plane was attacked by Italian fighters and shot down off the coast of Malta. It has been at the bottom of the sea for 79 years and seeing it under water will surely be an unforgettable experience for all divers.